I intended to write this blogpost months ago, before I'd actually left, but something more topical always seemed to pop up. It also feels like a bit of a cheat, since this is all now written in retrospect and, for me, the answer was clearly 'yes'. However, if you're currently teaching, wishing you were out, and wondering if leaving might be the right decision, let me paint a picture of where I was in the run up to departure.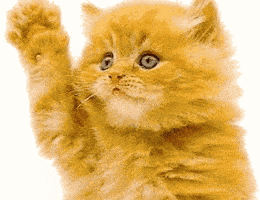 Prior to going, a number of colleagues also departed (either through their own volition or by being pushed) and when the first one went I remember thinking that they had taken the easy way out and feeling quite disdainful of their choice. However, as the pressures mounted and my unhappiness grew it became apparent that, for my own health and wellbeing, it was what I also needed to do.
Before resigning, my initial feeling was one of guilt: guilt about leaving the kids, who really need a consistent adult presence in their lives, guilt about leaving the school while it was undergoing a lot of external pressure and guilt about the effect not working would have on my family.
The constant guilt developed into stress, as I tried to ignore the guilt and focus on work. That put me under even more pressure, as I tried even harder to get better at I job I was extraordinarily unhappy and feeling increasingly unconfident in.
Finally, I felt like leaving would be a cop out, that I'd taken the easy option instead of overcoming this challenging situation. I thought that my colleagues would form the same opinion of me that I'd formed of that first departing teacher and I'd simply become one of those 40% of teachers who leave in their first five years.
After resigning, the feelings changed. There was a real sense of relief: this was the right thing to do. The hardest part, it turns out, was actually doing it. Not a single colleague criticised the choice and the senior leadership team were surprisingly supportive. I found that I stopped crying during my drives home and it was as if a weight had been lifted off my shoulders.
All of which, sounds a bit cheesy.
So what next?
So that's very nice indeed but whether leaving is the right choice of you? Only you can decide. If you are stressed and miserable in your teaching position, something does need to change but you need to identify what it is that is making you feel that way and why. Is it the class? Your colleagues? The location? The work/life balance?
When I left my first school, I wasn't happy. I had a challenging class, it was a long commute and while most of my colleagues were sound, the head was a bit weird and I fundamentally disagreed with a lot of their ideas about teaching. So, I moved to a school much nearer home with nice colleagues and a better understanding of how young children should be taught. I started September 1st full of optimism but by September 3rd I had a familiar feeling of dread about being a teacher.  Three months later, I'd handed in my notice.